A new study shows that two omega-3 acids found in fish oil boost the brain function of the elderly with coronary heart disease. This is a condition scientists link with cognitive impairment. The two acids; DHA and EPA, when consumed as a combined supplement as a prescription slow cognitive impairment among the elderly.
Fish Oil To Boost Brain Health In Heart Disease Patients
In a patient with coronary disease, plaque builds up in the arteries and blocks the flow of blood.CAD, according to health experts, increases the likelihood of cognitive impairment up to 45%.
Scientists observed that the higher the quantity of omega 3 acids in the blood, the greater is the improvement in cognitive function. Upon individual analysis, they discovered that the level of DHA indicated more improvement when compared with that of EPA. This, experts observe, puts one type of omega acid above the others. Studies also show that the potential of EPA increases when in combination with DHA. EPA alone did not show any significant change in this regard.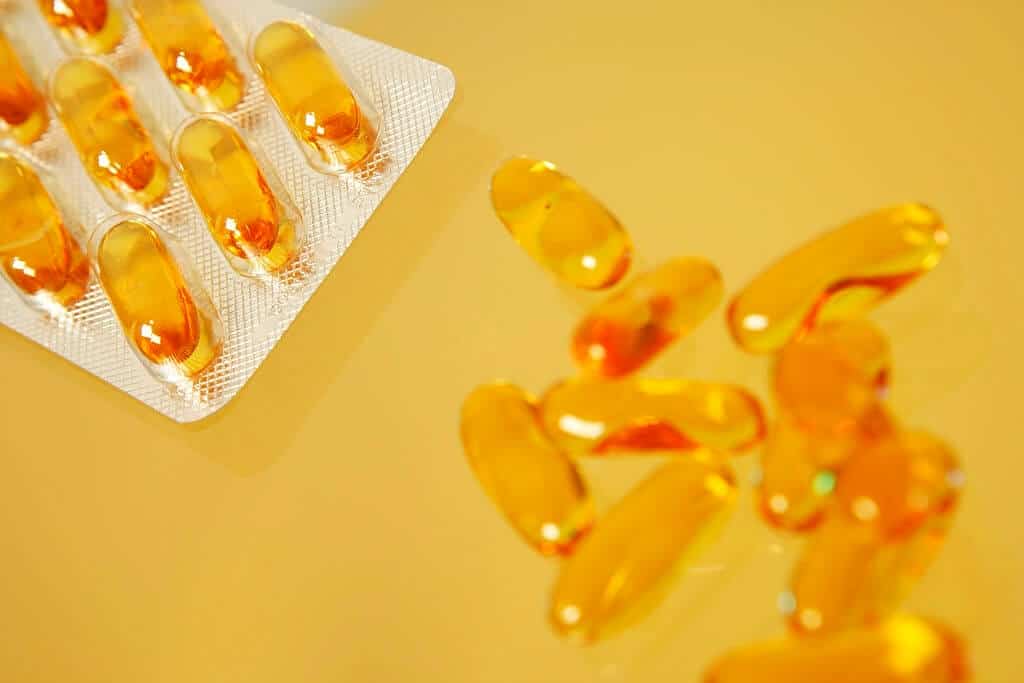 Scientists will present their findings that were published in the American Journal of Clinical Nutrition along with further analysis in a virtual meeting of the American Heart Association on Monday. The study will be viewed as a preliminary observation until it is peer-reviewed and published in a journal.
A team of scientists took a group of patients who had stable CAD. The average age of the 291-member group was 65. And a majority among them as men. No one in the group reported an issue with cognitive function at the start of the experiment.
Half of the participants received 3.36 grams of a combination of DHA and EPA. The other half did not receive the prescription. All of them were asked to do a baseline cognitive test 12 months after the start of the treatment and at the end of 30 months. The test tried to measure the following aspects:
Processing speed
Visual and motor coordination
Language
Verbal communication
They also had to undergo blood tests to measure the levels of DHA and EPA in their bloodstream.
Scientists aimed to show that long-term consumption of high amounts of omega 3 acids improved cognitive function in CAD patients. But the findings were quite surprising. Omega 3 acids did a lot more than slow cognitive decline.  They actually improved their brain function.
As part of the new study, experts examined the changes in the levels of EPA and DHA within the bloodstream of those that consumed the complement. They wished to see if a excessive degree of both of the 2 indicated enchancment in mind operate. They discovered a hyperlink between excessive ranges of DHA and higher mind operate, however couldn't discover any vital change with EPA. However it labored wonders when mixed with DHA.
These planning to eat fish oil dietary supplements to enhance mind operate ought to go for a prescription. It ought to mix the omega 3 acids talked about above. Consultants additionally warn in opposition to going for over-the-counter dietary supplements to attain this outcome.
In accordance with researchers, getting the extent of omega 3 acids used throughout the examine via weight-reduction plan alone is nearly inconceivable. 3.36 grams of omega acid is an excessive amount of for the physique to generate by itself.
It is advisable to eat numerous fatty fish every day. 3.5 ounces of salmon, for example, offers as much as 2.3 grams of omega fatty acid. To have 3.36 grams of this substance, it is advisable to have 1 1/2 serving of fatty fish per day. The commonly provided advisable possibility; two meals per week with fatty combining fatty and lean fish offers solely as much as 0.25 grams every day.
The American Heart Affiliation recommends that individuals ought to have two servings of fish to forestall coronary heart illnesses and stroke. Have a prescription complement, it's protected and useful to your mind.